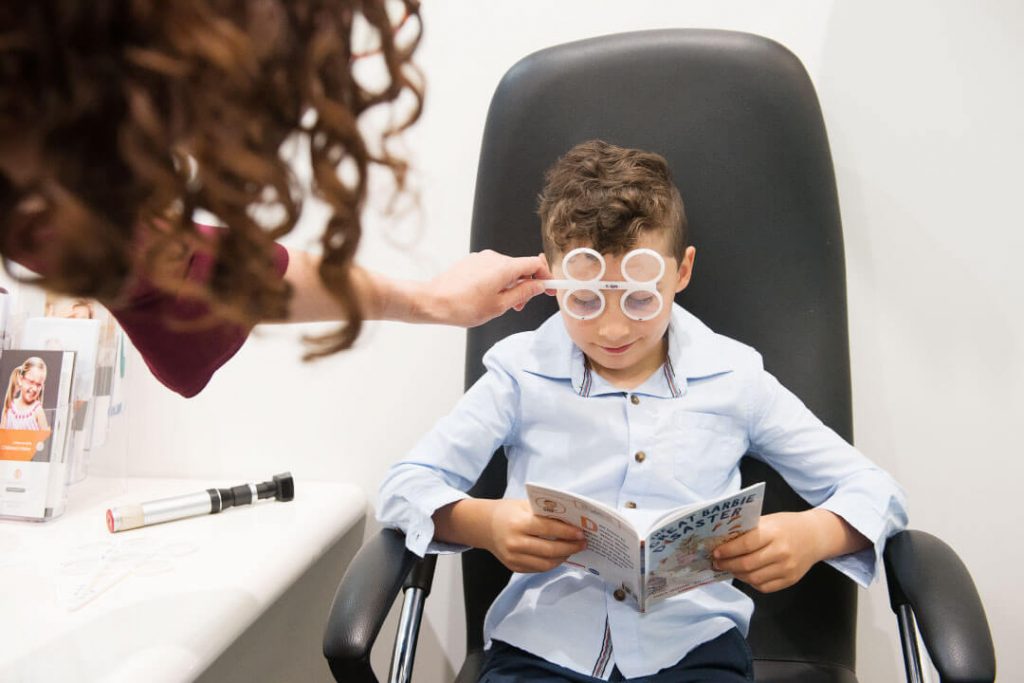 When vision is not performing to its potential, you can suffer from poor concentration and comprehension, headaches, eyestrain, poor depth perception or even double vision. In turn, that can affect your ability to play sport well, learn in the classroom, read comfortably, or drive a car.
Our behavioural optometrist, Sally Stevens, may prescribe a series of vision therapy sessions to enhance the performance of your vision. The goal of vision therapy is to develop and improve the foundation of visual skills; improve visual comfort and efficiency, as well as make changes to how visual information is interpreted.
Vision therapy can also work in a preventative sense, helping prevent problems with vision from occurring, or getting worse.
Similar to a visit to a physiotherapist, whereby after you receive an initial diagnosis, you then participate in targeted treatment and exercises to help with your condition.  Vision therapy is an evidence-based, personalised program where we work with you to improve the performance and comfort of your visual system.
What does vision therapy help with?
Vision therapy treats a range of problems such as:
Turned eye/Strabismus,
Difficulties with eye teaming or focussing,
Delayed development of eye movements – pursuits and saccades,
Poor hand-eye coordination,
Learning-related vision problems,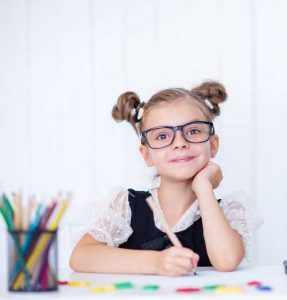 Is vision therapy for all ages?
Vision therapy is suitable for patients of any age.
Adults may find after a series of vision therapy sessions that their eyes feel less tired and work more efficiently when reading, looking at a screen or driving.  Results can impact your health in other ways too by reducing headaches and fatigue.
For children, often vision therapy improves not just vision but their school grades.  Vision therapy has been shown to help improve attention span, concentration skills and coordination.  It can also help to boost a child's confidence, both in the classroom and with their peers.  We recommend regular eye tests for children – the sooner we can identify any issues affecting a child's eyes, the sooner we can start treatment; and positive results can flow through to other areas of a child's life such as their performance at school or behaviour in the classroom.
How can we help?
Not all optometrists offer behavioural optometry or vision therapy services.  Here at Eyecare Plus Ashgrove we are lucky to have the services of Sally Stevens, a Fellow of the Australasian College of Behavioural Optometry. Sally has a particular interest in assessing and providing vision therapy to children with vision related learning difficulties.
Sally is well-known across Brisbane for her vision therapy services and sees patients from all over south-east Queensland including Ipswich in the west.
If you would like to have yourself, or your child assessed for suitability for vision therapy use our online booking system to book in for an appointment or call us on (07) 3463 0349.
Ready to book an appointment?
Online bookings available or call us on (07) 3463 0349.
This website does not provide medical advice.  It is intended for informational purposes only.  It is not a substitute for professional medical advice, diagnosis or treatment.  Never ignore professional medical advice in seeking treatment.  If you think you may have a medical emergency, immediately dial Triple 0 (000).