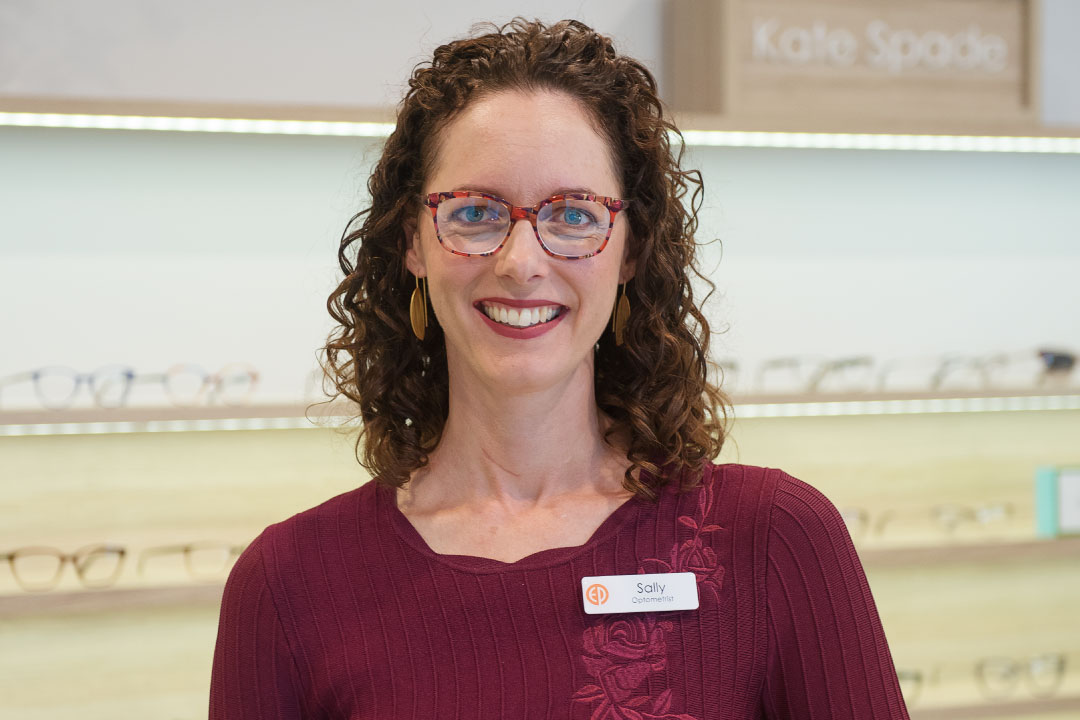 Spotlight on....Sally Stevens, Brisbane Behavioural Optometrist
Here at Eyecare Plus Ashgrove we are very lucky to have behavioural optometrist Sally Stevens on the team, heading up our behavioural optometry services for both children and adults.
What is behavioural optometry?
A behavioural optometrist looks at whether your eyes are working comfortably and efficiently when they are undertaking various day-to day tasks (such as reading or looking at screens).  Behavioural optometry services offer a holistic approach to vision; considering any health or developmental issues that may be impacting your eyes' ability to perform at their best.
Behavioural optometrists look at more than just whether you can see clearly or not.  They consider factors such as:
How your eyes work when using technology and reading - focussing abilities, eye coordination and eye movements abilities.
Visual issues associated with general health conditions, medications or following a head injury, or concussion.
A child's ability to process what they see and whether these skills are at an age-appropriate level. Delayed development of such skills can affect their ability to learn effectively.
Managing amblyopia and strabismus with spectacles and vision therapy.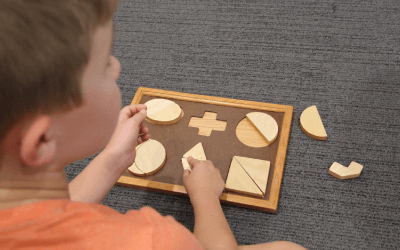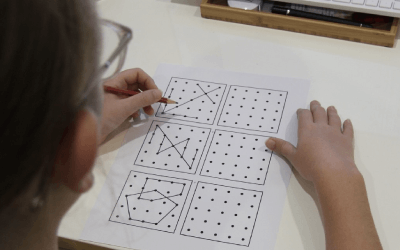 Management by a behavioural optometrist may help improve quality of life in areas such as learning in the classroom, playing sport or working with computers.
There is a huge and growing body of scientific evidence highlighting the benefits of behavioural optometry, much of which is freely available to read on the Australasian College of Behavioural Optometry's website.
To find out more, we sat down with Eyecare Plus Ashgrove behavioural optometrist Sally Stevens.
Sally, can you explain to us why someone might need the services of a behavioural optometrist?
I find that parents are often seeking answers for why their child may not be learning as quickly as expected in the classroom. Often the child may have already been checked and have clear 'sight' however there may be delays in areas such as visual information processing and/or eye movements that are holding back their child from performing to their potential.
The other common area I find people seeking answers for are the common symptoms from computer vision syndrome. Tired eyes, end of day fatigue, occasional distance and near blur along with headaches are common signs of this issue. Again, often the 'sight' is normal however the person's ability to focus clearly and comfortably is compromised and causing the mentioned symptoms.
Another passionate area for behavioural optometrists is the management of myopia in children. This is a current area of major research around the world and there are now several options (both spectacles and contact lenses) that are proven to slow down the progression of myopia in kids.
Is behavioural optometry just for children?
Absolutely not!! A lot of my patients are adults. Some of these adults have computer vision syndrome as mentioned previously, and other adults may be seeking alternative treatment for their longstanding turned and/ or lazy eyes. I also manage adults that have suffered from a concussion or head trauma that causes them to suddenly have all sorts of visual disturbances and light sensitivities.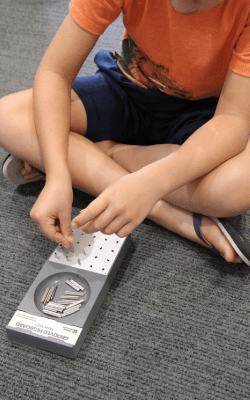 How do I know if I need to see a behavioural optometrist?
I would suggest that if you feel like you are having problems with your vision and are finding that the current recommended treatments are not effective, then it might be worth seeing a behavioural optometrist.
I would also love if every child were assessed by a behavioural optometrist prior to starting Prep. That way we can ensure that children are entering a formal schooling setting with age appropriate and school ready visual skills.
Why did you choose to become a behavioural optometrist?
I became interested in behavioural optometry soon after graduating from uni. I found that I was lacking skills for assessing children and so I went to an ACBO (Australasian College of Behavioural Optometry) National Conference in Sydney. I did not understand much of that first conference as the ideology was so different from university! Soon after I was offered a job with a group of independent behavioural optometrists and went from there. I completed my Fellowship to the College of Behavioural Optometry in 2008 and have continued the learning journey ever since.
Are there many behavioural optometrists in Brisbane?
No, there are not many behavioural optometrists in Brisbane. We see people from all over Brisbane – from North Lakes to Moorooka, and Ipswich to Redcliffe.
Is behavioural optometry expensive, and does it require a lot of sessions?
The first visit to us for a behavioural vision consultation is up to 1 hour long and payment is covered by Medicare with a small gap fee. A comprehensive report of findings is prepared following this. For some conditions the treatment required may be spectacles and for others it may be a combination of glasses and/ or vision therapy. Vision therapy requires weekly sessions and a commitment of 9 weeks per unit.
Are you a "normal" optometrist too?
Yes!  I also offer regular optometry services such as eye tests and treatment of illness or injuries related to the eyes for both children and adults.  Together with the team here at Eyecare Plus Ashgrove we can fulfil all your eye care needs such as providing contact lenses and new frames as well.
Ready to book an appointment?
Online bookings available or call us on (07) 3463 0349.
This website does not provide medical advice.  It is intended for informational purposes only.  It is not a substitute for professional medical advice, diagnosis or treatment.  Never ignore professional medical advice in seeking treatment.  If you think you may have a medical emergency, immediately dial Triple 0 (000).